Shelf Life Testing
Call or Email us 7 days a week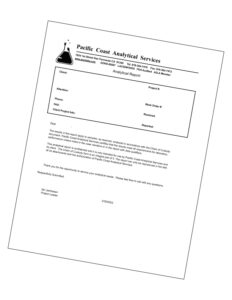 What Is "Shelf Life Testing"?
Shelf life testing is a process to see if any consumable product is safe to eat/drink after it has been produced. These dates are stamped on the products to alert consumers and retailers of when the product should not be used. These dates are stamped as "use by" or "best by". Calculating these dates is done by using our shelf life study formula.
Our process is done in our FDA compliant laboratory using approved methods. Additional testing might be required, based on the type of product/ingredients. These will be discussed during our initial consultation. Additional consultation might be needed before, during and after the shelf life study has been completed. We have qualified food scientists that work with you to ensure a successful shelf life study.
Do I need Shelf Life Testing?
FDA does not require a manufacture to put any shelf life date on the product with the exception of infant formula. With that being said, most retailer require sell or us by dates to protect their customers and to ensure food safety. Shelf life is only done after you have finalized your recipe and final packaging. Our staff will work with you at each step and answer all of your questions along the way.
Protecting your customers and retailers is the most important reason for testing your products for shelf life. One bad product or complaint to a retailer can end your product being sold at that store(s).
Another key reason is how to get the most time out of your product and to clearly state what is in your product. Consumers want fresh, nutritious foods available to them. Freshness and long shelf lives do not go hand in hand. The fresher the product, the shorter the shelf life. With PCAS by your side, we can work with you and our food scientists to see how we can extend your shelf life. PCAS works with you throughout the process to help you meet your goals and needs. We are here to help!
What are the basic steps to a Shelf Life Study?
Our simple 4 step process is:
1. PCAS will work with you to develop a shelf life study that meets your goals.
PCAS will need you to fill out a shelf life questionnaire so we can review your products ingredients and packaging prior to setting up an initial call. During the call we will then go through your product with you, determine your target shelf life date(s) and get all of the information we will need to develop a personalized shelf life study.
2. Next, we will have you send us your products.
We will be needing at a minimum 6 finished products that have been produced on the same or next day in the final packaging. Products will be shipped in a suitable container that keeps the integrity of the product. All products must arrive at our lab, intact and ready to be tested. Once the product arrives to our lab, we will process the samples and send you a confirmation of receipt. That same day, we will perform the first round of testing on one of the samples.
3. During the shelf life study, we will send you updated reports after each "pull date".
At each of the set pull dates, we will send you an updated report. If you are working with one of our food scientist, they too will be copied with this update. At that point, you or the food scientist will review the data and approve the continuation of the study.
4. Shelf Life final "Pull" and Report.
At the end of the study, we will test your last sample. When all testing has been completed, we will send you the final, completed report. If you chose to have a food scientist review your final data, they will also be copied with the report. The food scientist will then give you final official report outlining your entire study with a one-page synapsis. From start to finish, PCAS will help you through each step.